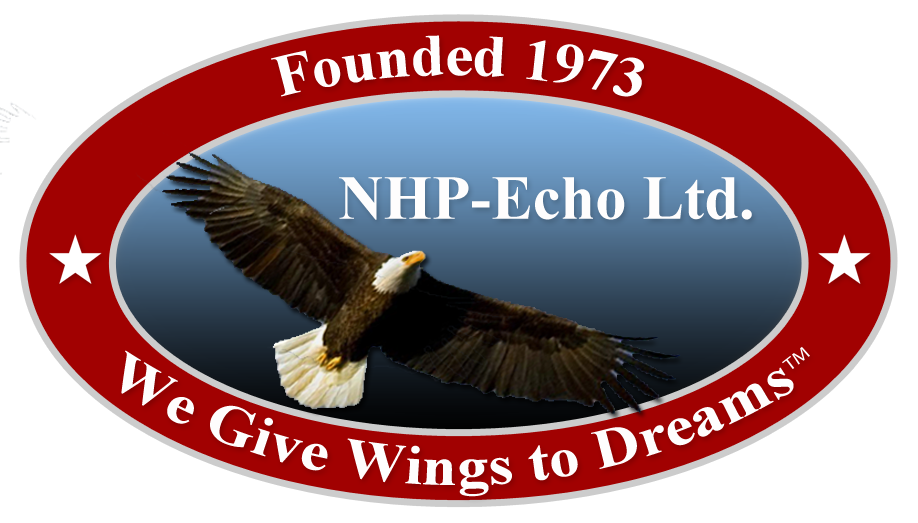 'Little plam tree, stop crying, Your child is the tall palm tree' - Ghana Proverb
Building Dreams of a Generation
Promoting the Historical Significance and Enrichment of Our Communities. Building Sustainable, Healthy, Affordable Housing Enhancing the Quality of Life for all of Ghana. Ready to Join Our Journey?
About NHP-Echo, Ltd.
Welcome to our website. At Norris Hill & Partners (NHP-Echo Ltd.), we integrate local and national material and human resources to achieve our projects.

Our strength lies in vision and innovation combined with decades of experience, pride and the professionalism needed to do things the right way.

We look, listen and learn, then help make dreams become reality. Discover the many ways that we are building the dreams of a generation in Ghana.
Our Mission
NHP-Echo Ltd. is a cutting edge Ghanaian corporation, headquartered in Ho, Volta Region, the result of a fusion of Norris Hill & Partner (founded 2006) and Echo Contract Works Ltd., incorporated over 40 years ago by our distinguished Chairman, Crossly K. Addor. Echo, a pioneer in the construction, civil engineering and plumbing industries, was a key factor in Volta Region infra-structure development.

Projects included residential accommodations and classroom blocks; water pipelines in the Ho Township and Volta Region; road building and providing plumbing services and water storage facilities for Ghana Atomic Energy.

These innovative projects incorporate the spirit and essence of NHP-Echo Ltd. – that of developing ideas and finding ways to implement them in a manner that benefits Ghana, and the well-being of its people.

Our efforts are focused on housing, health, nutrition and education. Together with our international strategic partners: Ceric Technologies, France; IHE (International Home Exports), California; Inesfly Spain and Africa and Alvan Blanch, U.K., we have joined the battle to solve the critical problems of insufficient and inadequate housing; insect-borne diseases including malaria and dengue fever, and a wasteful and unreliable food chain.

Our vanguard is Freedom University, a non-profit institution founded by the principals of NHP-Echo Ltd. in Keta, Volta Region. Freedom University is on its way to becoming a key international polytechnic institute, and educational, business, science, technological and communications hub in our long-term campaign to improve the quality of life in Keta, the Volta Region, Ghana and Africa.

NHP-Echo Ltd. contracts are based on transparency, honesty and giving value for money. We integrate local and national material and human resources to achieve our projects.

Our strength lies in vision and innovation combined with decades of experience, pride and the professionalism needed to do things the right way. We look, listen and learn, then help make dreams become reality.
Our Team
| | | |
| --- | --- | --- |
| Fortune Norris Addor | Managing Director, Africa | Fortune's apprenticeship took place in Echo Contract Ltd, a leading Ho, Volta Region, road building, residential construction and engineering company, founded by his father, Crossly K. Addor in the 1970s. He earned a B.Sc. in Business Management from the University of Ghana in Accra, followed by Business Studies at MSBM, in London, before joining a French high tech energy company as African Development Manager. Fortune, co-founder of Freedom University Keta, represents Norris Hill & Partners as Managing Director in Africa. |
| Gavin P. Smith | Partner, USA | Gavin holds a Master of Global Management with distinction from Thunderbird School of Global Management; an MBA from the College of William & Mary Mason School of Business; and a BA in History from Wake Forest. A global professional and consultant with 20 plus years of experience in digital marketing, award-winning broadcasting and journalism, Gavin is Executive Consultant to Freedom University Keta, and, as a Partner, represents the interests of Norris Hill & Partners in the Americas and the Caribbean. |
| Michael Flannery (d. 2016) | Partner, Europe | We will always mourn the loss of Michael and his unique contributions to this effort. He led a full life and shared it with others. Michael studied languages & economics at the universities of Vienna, Heidelberg & the U.S. Navy Intelligence School. He took part in seminars under Nobel Prize winner, William Faulkner at the University of Virginia & studied under Cyrus Hoy at Vanderbilt University. A graduate of Thunderbird School of Global Management, he has held directorships in international consumer products, design & advertising corporations. His historical work, Golf Through The Ages: 600 Years of Golfing Art, is the standard reference for sporting art & European ball games, 1120 – 1890. He is a Partner in Norris Hill & Partners as well as a co-founder of Freedom University, Keta. |
Housing
State of the Art Housing & Building Construction
Up to 80% of Ghana's urban dwellers live in slums. In rural areas, housing is even more inaccessible. According to a recent news article in 2013:

"Ghana may have enjoyed one of the fastest rates of economic growth in the world in recent years, but for many residents, things are getting worse. The housing deficit stands at 1.7m units. About 7 million more Ghanaians lack access to sanitation than in 1990 and, as a result, there are regular outbreaks of cholera in urban areas. The government needs to build, by its own reckoning, 85,000 homes annually for the next 20 years."

There is a significant lack of sustainable housing in Ghana. Ghana's Housing deficit currently stands at 1.7 million units. The Volta Region, alone, needs 9000+ new homes per year just to keep up with burgeoning demand. Ghana's demand for affordable housing is not being met effectively. Alternatives to slow and often problematic methods of building houses with concrete and block are sorely needed.

Norris Hill & Partners is positioned to make a critical difference. Together with our strategic partners, Ceric Technologies, France, and International Homes Export (IHE) California, we offer expertise in affordable, durable, environmental-friendly building materials and construction techniques, second to none.
Partnerships

"And they said one to another: Come, let us make brick, and burn them thoroughly. And they had brick for stone, and bitumen had they for mortar." – Genesis 11:3, King James Bible
Our partnership with Ceric Technologies, world-leader in the production of turnkey plants for the manufacture of ceramic building materials including bricks and tiles, offers a sustainable solution for virtually permanent constructions based on the exclusive use of Ghana's human and native resources (clay).

Discussions are currently being conducted in France to obtain financing to manufacture an initial turnkey brick plant, to be installed in the Volta Region of Ghana, 2016. Kiln-fired brick buildings, in addition to their aesthetic appeal, have a life that spans centuries. Brick construction offers comfort and economy to the occupants, as well as considerable energy savings.

Ceric scientists, engineers and architects have developed superior hollow bricks that reduce weight, increase speed of construction and reduce the use of cement by nearly 90% – a vital saving on imported, expensive Portland.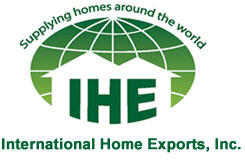 "Without a home there can be no good citizen; With a home there is no bad one". – Andrew Johnson, President of the United States, 1865 – 1869
The NHP partnership with IHE is based on immediate and sustainable availability of pre-engineered LSF (Light Steel Frame) materials and technology, suitable to realise any design.

LSF materials and constructions meet all USA and California standards for earthquake and storm resistance. They contain up 85% recycled steel, are environmentally friendly; extremely simple and fast to construct (any part of the frame can be carried and lifted by one man), relatively inexpensive, and offer a life of 50 – 100 years, depending on the type of roofing selected.

LSF buildings are fireproof, insect proof, resist mildew and mould, and require a minimal amount of wood in their construction. Due to their low weight, a thinner concrete pad results in significant savings.
Agriculture & Nutrition
Mobile Produce Processing Plants That Go To The Harvests

"Adaata so ha, mo le eme." (Although the grass looks even, there are paths in between.)

"Asi medina gbedzrogbe o, asidigbe asi dina." (The market is not full of traders on ordinary days; It is full on market days.)

– Anlo Ewe Proverbs
---
Together with our strategic UK Partner, Alvan Blanch, with over 60 years' experience in producing specialised equipment and material for farm produce harvesting, processing and storage in Africa, we have attacked the major problems of waste and spoilage which characterises Ghana's agricultural segment. An estimated 50%+ of all produce is discarded in a country desperately needy in foodstuffs.

Alvan Blanch, in conjunction with NHP, has developed polyvalent mobile processing systems, truck mounted or on trailers hauled by tractors, capable of processing and pasteurising fruits and vegetables in the area where they are grown, storing the juices in sealed containers for delivery to centrally located packaging plants. The systems are self-contained with their own power supply and water treatment plant.

Perishable crops in remote areas currently have only a very limited local market and thus attract very low prices, with the surplus simply left to rot.

As has already been proven elsewhere in Africa, the mobile processing system enables these surplus crops to find a wider market because the processed juice in sealed drums can be safely and cost-effectively transported to juice packaging plants that already exist in large cities where they are currently used for diluting and packing of imported concentrate. The system therefore provides a triple benefit of increasing income for farmers in remote areas, creating jobs and saving foreign exchange.
Health Initiatives
Revolutionary Paint Created To Kill Disease-Bearing Vectors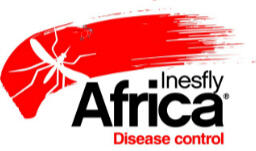 Inesfly Africa, a subsidiary of the Spanish mother company, following years of R&D, and extensive testing on several continents, has launched a range of interior and exterior paints that kill numerous dangerous insects.

Vectors (carriers) and Diseases:
Inesfly, an insecticide and repellent, micro-encapsulated paint for interior and exterior use, kills airborne disease-bearing vectors such as mosquitos – in particular, anopheles/malaria) and genus aedes/Dengue Fever and Yellow Fever (in certain geographic regions).

Vectors infect their victims with diseases including malaria, Dengue Fever, Leishmaniasis (carried by the sand fly), sleeping sickness (African Tripanosomiasis carried by the tsetse fly) and Chagas (Tripanosomiasis Americana).

Inesfly is also effective against arachnids, including mites, ticks, poisonous spiders, chiggers and certain types of scorpions, as well as cockroaches.

NHP, in conjunction with Inesfly Africa, will offer preparation and painting services necessary to protect schools, hospitals, clinics, homes and office buildings in the Volta Region.

This joint operation will combat diseases that take a dreadful toll on the people of Ghana, and at the same time will offer training and equal gender employment among youths and adults in the Volta Region.
Get In Touch
We look forward to serving you or your business.
This site is protected by reCAPTCHA. Google
Privacy Policy and Terms of Service apply.
---
© Copyright 2021 - Norris Hill & Partners and NHP-Echo, Ltd. - Ghana Africa. All Rights Reserved.